Spray cork is a natural and powerful insulating product that is easy to use. Our product was specially developed for closed interiors (boats, campervans, containers, etc.) to eliminate thermal bridges. In combination with another insulating material, our spray cork ensures high-performance and complete insulation.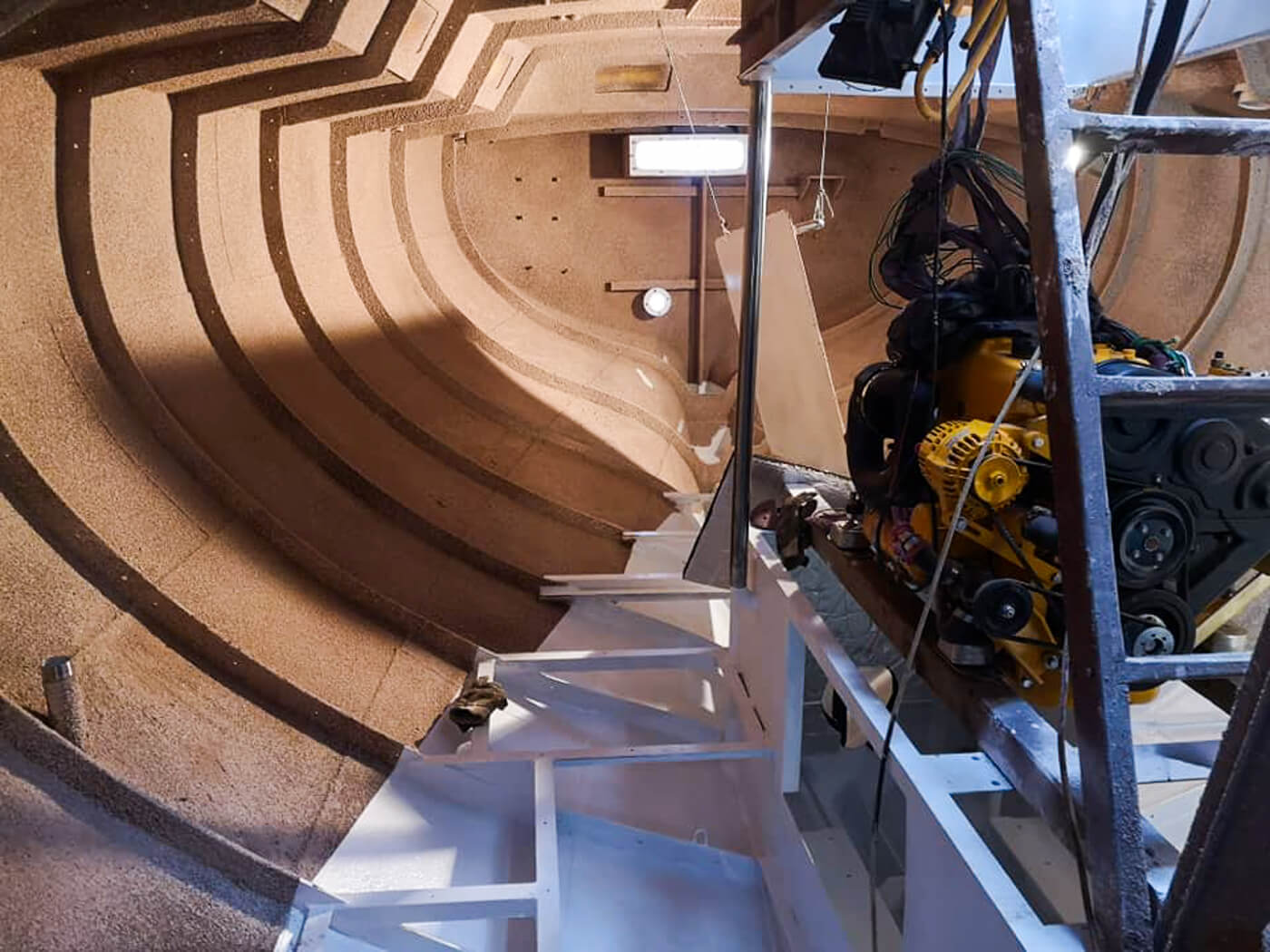 BOATS
SOLIEGE brings all the advantages of using cork in boats. In the cabin, this covering ensures good soundproofing and a high-quality, homogeneous surface.
SOLIEGE is particularly popular for insulating metal hulls, where the planking, but also the supporting structures, down to the smallest reinforcements, can be covered.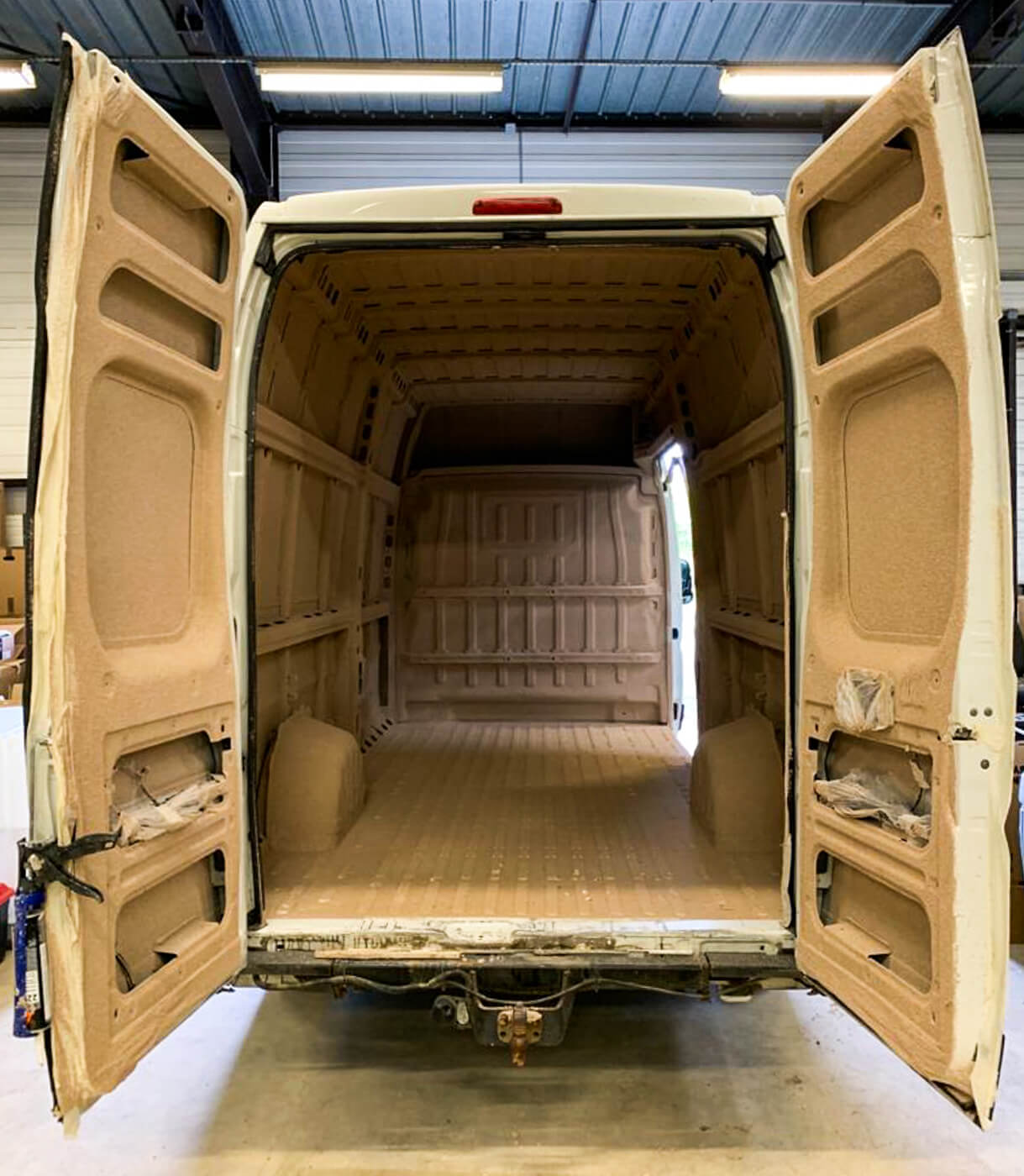 CAMPER VANS
For an optimal and efficient insulation, the spray cork complements the main insulation and allows insulation of the entire body. In this way, comprehensive and homogeneous insulation can be achieved. Cork offers protection against thermal bridges and condensation and is therefore indispensable when using natural wool as the main insulating material.
It also improves acoustics by absorbing sheet metal vibrations and limiting reverberation. Its warm finish is a good substitute for felt.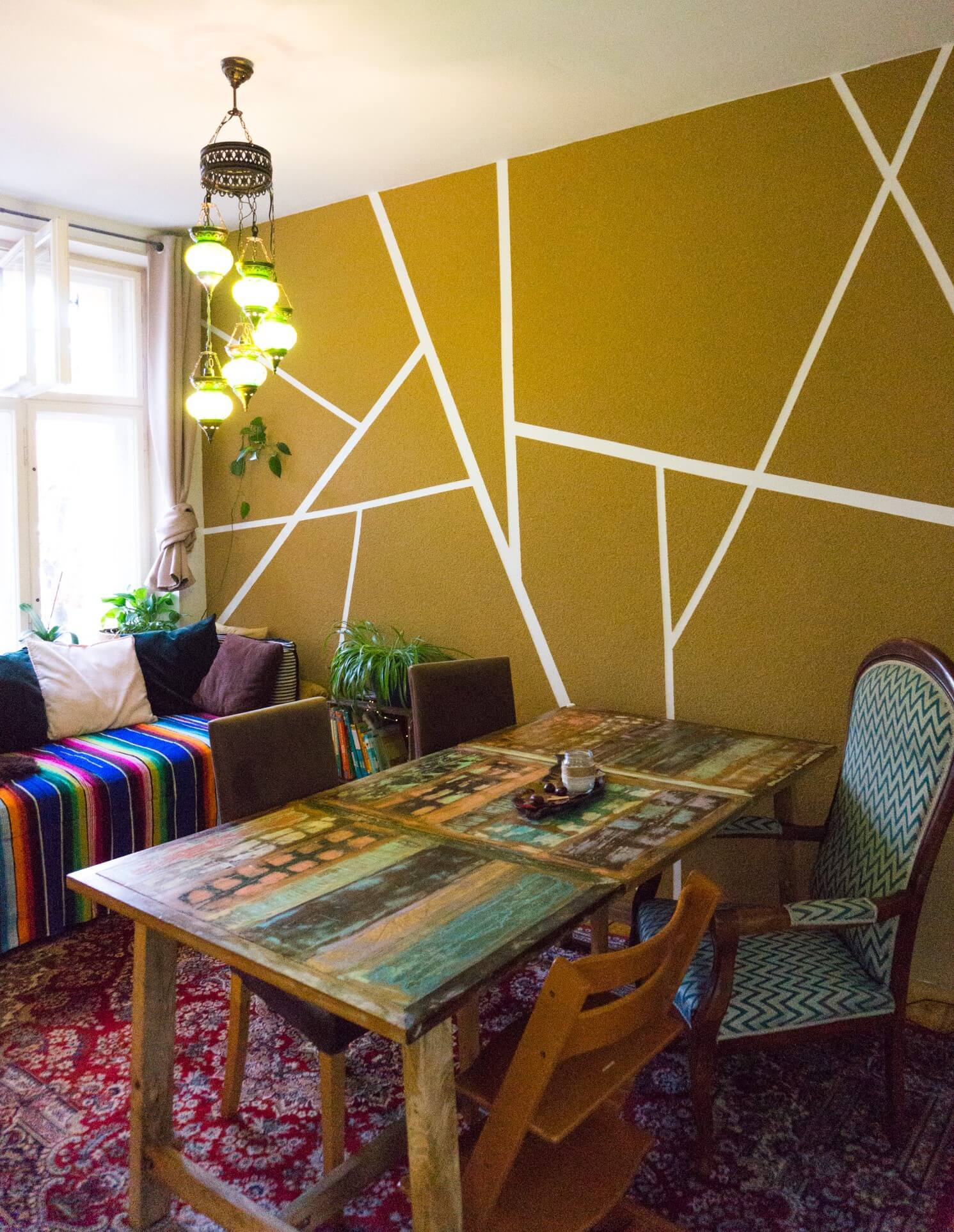 OTHER INTERIORS
Thanks to its organic appearance, our cork is a welcome decoration for interiors. It can be dyed with natural pigments in a wide variety of colors and at the same time improves the acoustics and humidity in the room. For the creative among you, our product is compatible with many materials such as brick, plaster, wood, plastic and metal. Guaranteed fungicide and biocide free and 100% organic, our product has received Excell Greenzone accreditation, which certifies the quality of our product and its safety in enclosed spaces. Ideal for living space, upcycling containers, recording studios, offices, medical practices and much more.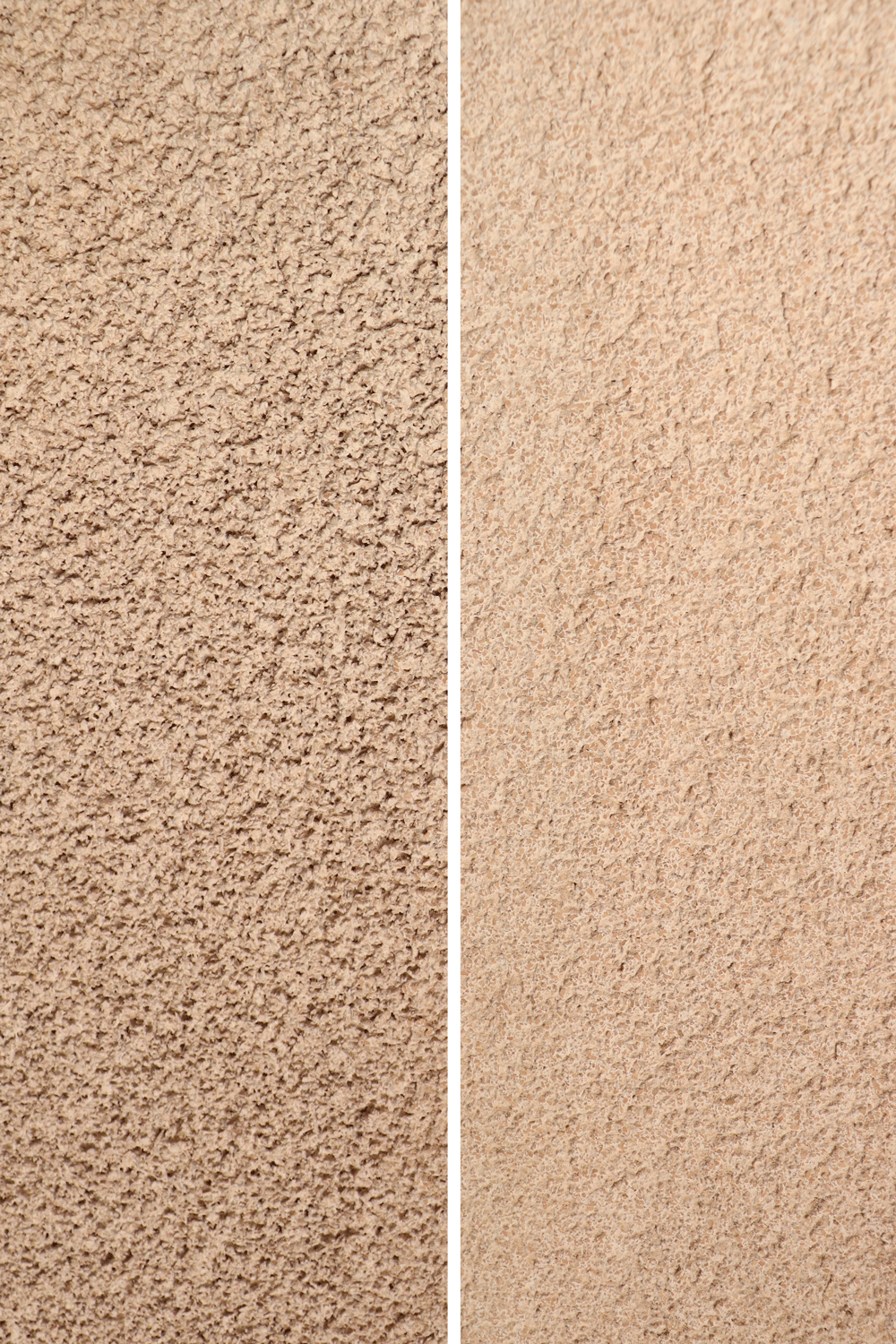 FINISHING
Spray cork offers a warm and vibrant finish. If a smooth and soft end product is desired, it can be sanded very lightly (120 grit).
Please note that the color in the natural version will not be affected by sanding. In the colored version, the sanding reveals the beige color of the cork shavings. Therefore, please always carry out a test.
SOLIEGE
Our spray cork is an ecological plaster made in France, made of French wood, for the application of thermal and acoustic insulation in vans, containers, boats and interiors.
View full details